Eptech Helps 2019 (Autumn) China Bluetooth Headphone Industry Summit Forum
---

The "2019 (Autumn) China Bluetooth Headset Industry Summit Forum" hosted by My Love Audio Network was successfully held on August 2019, 8, with 22+ registrations, 4000 heavyweight guests participating in speeches, 16 exhibitors, and 88 supporting media. This event is an activity initiated by I Love Audio Network to promote TWS Bluetooth headset industry, in order to promote Bluetooth headset industry partners, brands, solutions, supply chain manufacturers to communicate and cooperate with each other, accelerate the development of intelligent audio industry, has been held for the fifth consecutive session. In the past two years, the China Smart Audio, Bluetooth Headset and Intelligent Audio Industry Summit Forum initiated and hosted by I Love Audio Network has won the enthusiastic participation of more than 17,5 enterprises and more than 1000,20000 engineers.
As a professional audio test sponsor, Eptec brought the core products of TWS Bluetooth headset testing to help the scene. At the exhibition, our engineers accurately demonstrated the test process, bringing a new test experience to users in the audio industry.
Exhibition site
TWS true wireless headset test system display: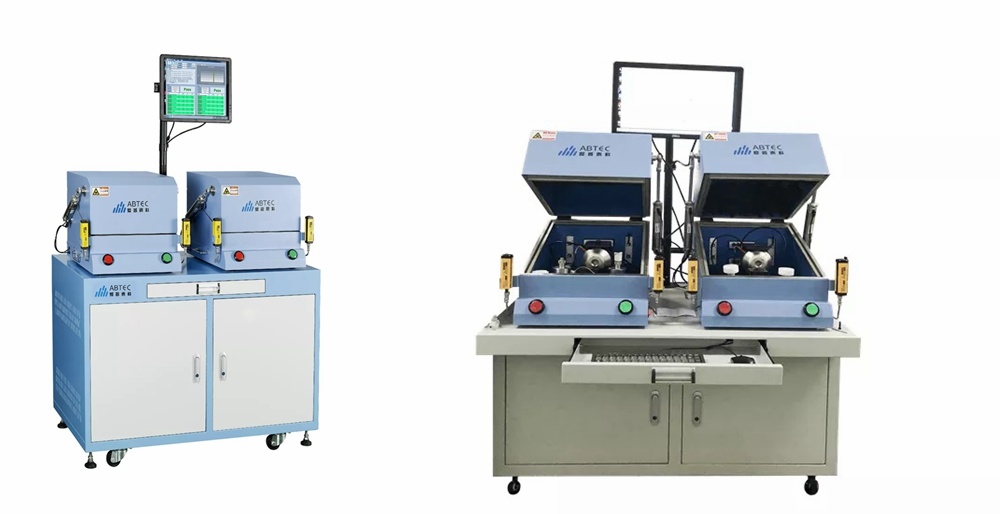 One-to-two RF automatic test system
One-to-two audio automatic test system
Bluetooth headset RF one tow two automatic test system features:
1. Finished and semi-finished Bluetooth headset address writing, version information verification, crystal oscillator frequency correction;
2. Quickly complete all RF tests, accurate test results, test time 10s/pcs;
3. Chinese the operation interface, optimize the instrument settings, and simplify staff training;
4. Adopt one-to-two testing to maximize instrument utilization and production efficiency;
5. Automatically generate test reports to facilitate data statistics and analysis;
6. Ergonomic operation platform, comfortable and convenient operation of employees, not easy to fatigue, suitable for the working environment of the production line;
7. It can realize the server management function, so that R&D and quality control can master the production status and quality, and fully ensure the quality.
8. Test the project
BR Basic Rate Project (Transmitter)
EDR Enhanced Rate Project (Receiver)
Bluetooth headset audio one tow two automatic test system features:
1. Powerful system functions and features:
Covers 20Hz - 20kHz bandwidth
Support Bluetooth stereo headset test that meets the A2DP protocol
Supports handheld and hands-free modes
Data import and export
Barcode control
Test result thresholds are easy to set and adjustable
Multiple test items are run with one click
FFT analysis function
Real-time analysis of test data
2. Complete headset test project:
The HFP protocol tests MIC call frequency response/distortion/sensitivity/clarity
The A2DP protocol tests SPK output power/frequency response/distortion/sensitivity/balance/loudness
Recharge the battery current
Bluetooth signal RSSI
3. Simple and flexible operation interface: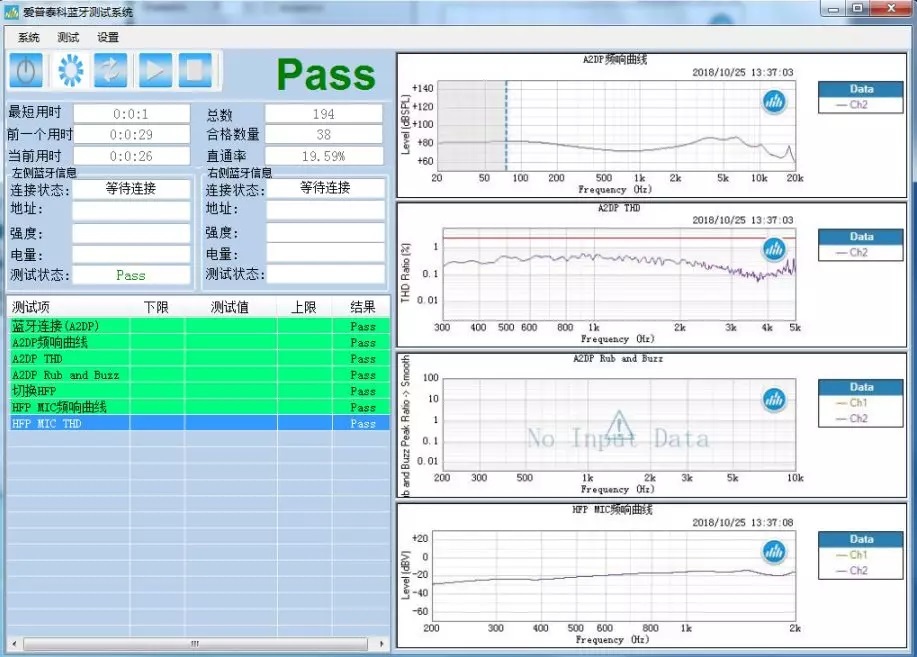 Follow us
Hotline
Add:101-102, building 2, No. 1310, Guanguang Road, Kukeng community, Guanlan street, Longhua District, Shenzhen,China
Tel:+86-755-83680078
Email:sales@szaptk.com