The Development Trends of Intelligent Vehicle Technology/The 16th International Forum of IMCA Ends
---

In order to promote the progress of new energy vehicle testing technology, support the product research and development of new energy vehicles and parts enterprises, and promote the leapfrog development of the new energy vehicle industry, the "2019 China New Energy Vehicle Testing Technology Summit" jointly sponsored by Guangdong Society of Automotive Engineers and Guangdong Instrument and Meter Society will be held in Guangzhou Oriental Hotel on September 2019-9, 6.
With the theme of "Accelerating the Development of Intelligent Technology and Creating a New Height in the Automotive Industry", the conference deeply discussed the test and measurement systems such as cutting-edge new technologies, key technologies of parts, advanced production processes and equipment, and related supporting products in the field of intelligent, connected and new energy vehicle development, so as to promote the intelligence and networking of the automotive industry, optimize the whole process of the automobile manufacturing industry, and jointly build an intelligent connected vehicle ecosystem.

One exhibition and three forums Elite Yangcheng in the intelligent automobile industry on the sword
Shenzhen Eptike Electronics Co., Ltd. brought a variety of professional testing equipment to help the exhibition, among which car audio automation system solutions and stand-alone test equipment attracted the most attention.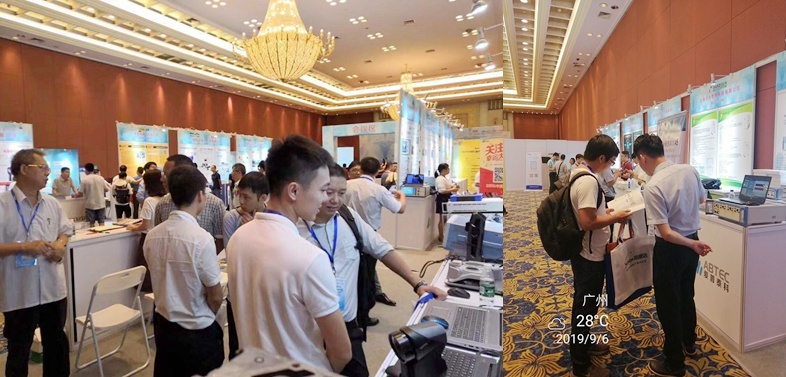 Take a photo at the exhibition site
Product highlights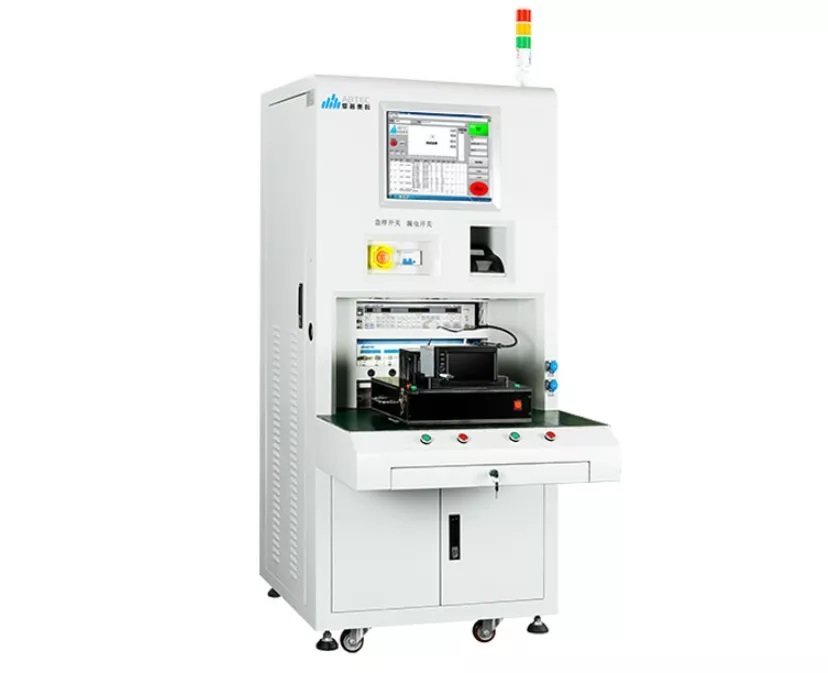 Vehicle Automation Test System/ABT5801
I. System Introduction:
  该系统参考了VW80972-1(欧洲无线电广播标准,HAB/T1001.1-2007(车载音视频及多媒体信息集成系统通用技术规范),采用当前音视频,收音主流测量仪器,配合我公司自主研发的测试软件实现各类型车载影音产品功能指标全自动测试。它可实现对车机整机或半成品模块的工作电流、电压、 AM、FM(RDS)、CD、DVD、DTV、BT、NAVI、AUX IN、USB、SD、IPOD以及倒车影,CAN总线等辅助功能的快速自动测试。
二、系统具有以下优点:
  通用性:适用于所有车型的产品;
  易用性:一键式操作,自动判断测试结果,避免人工误判;
  经济性:一个生产工人即可操作全套系统,节省人力成本;
  可靠性:测试仪器可由用户自定,确保测试结果可靠;
  可设置:生产工程师可编辑,修改测试参数与容限值;
  追溯性:测试数据按条码自动保存在数据库中;
  扩展性:可后续增加新的测试功能,满足未来新技术要求;
三、模块组成:
  系统采用模块化设计,各个模块可以单独运行测试,也可以集中在一起做整机测试
  1. ABT-5800-01: 音频自动测试模块(CD/DVD/USB/AUX IN/IPOD/BT)
  输出电平、分离度、信噪比、频响、总谐波失真、动态范围、互调失真、通道间相位差、频率误差
  2.ABT-5800-02:收音自动测试模块(FM/AM)
  停台灵敏度、噪限灵敏度、分离度、总谐波失真、立体声信噪比、立体声分离度
  3.ABT-5800-03:导航自动测试模块
  导航接收灵敏度、系统启动时间 ( <10s )、冷启动时间 (<30s)、水平定位精度
  4.ABT-5800-04:视频自动测试模块
  行频、场频
  5.ABT-5800-05: 蓝牙自动测试模块
  蓝牙设备配对、拨号检测、来电显示功能、双向音频链路建立、常规音频指标检测
  6.ABT-5800-06: 辅助功能检测
  工作电压、电流检测、大灯、按键灯控制检测、倒车控制检测、P.ANT控制线输出检测,风扇检测等

Follow us
Hotline
Add:101-102, building 2, No. 1310, Guanguang Road, Kukeng community, Guanlan street, Longhua District, Shenzhen,China
Tel:+86-755-83680078
Email:sales@szaptk.com