Special holiday wishes - Eptec Love Donation
---
Life is never easy
Since September, careful colleagues have found that Feng MM has recently been depressed and out of work. The chat learned that my father had a sudden myocardial infarction, and he was hospitalized and spent a lot of surgery costs, and he had to continue to do recovery treatment in the future. Both husband and wife are in the working class and have two children to support. Feng MM faced a lot of foreign debt, coupled with the fatigue of taking care of his father, the whole person collapsed a little.
True love in the world is everywhere
After learning of the situation, the company immediately organized a donation activity, and all the brothers and sisters were extremely enthusiastic and gave their love. The donation of 20000,<> yuan was raised in just one week, although it could not completely solve Feng MM's difficulties, but it expressed the warmth and heart of our team. Adversity sees true love, we have a professional and efficient team, flesh and blood friendship, and a company worthy of reliance and dedication!
Blessings from all ABTEC employees
Everyone will encounter various setbacks and difficulties, I believe you can get through the difficulties with perseverance, and wish your father a speedy recovery!
- To Feng MM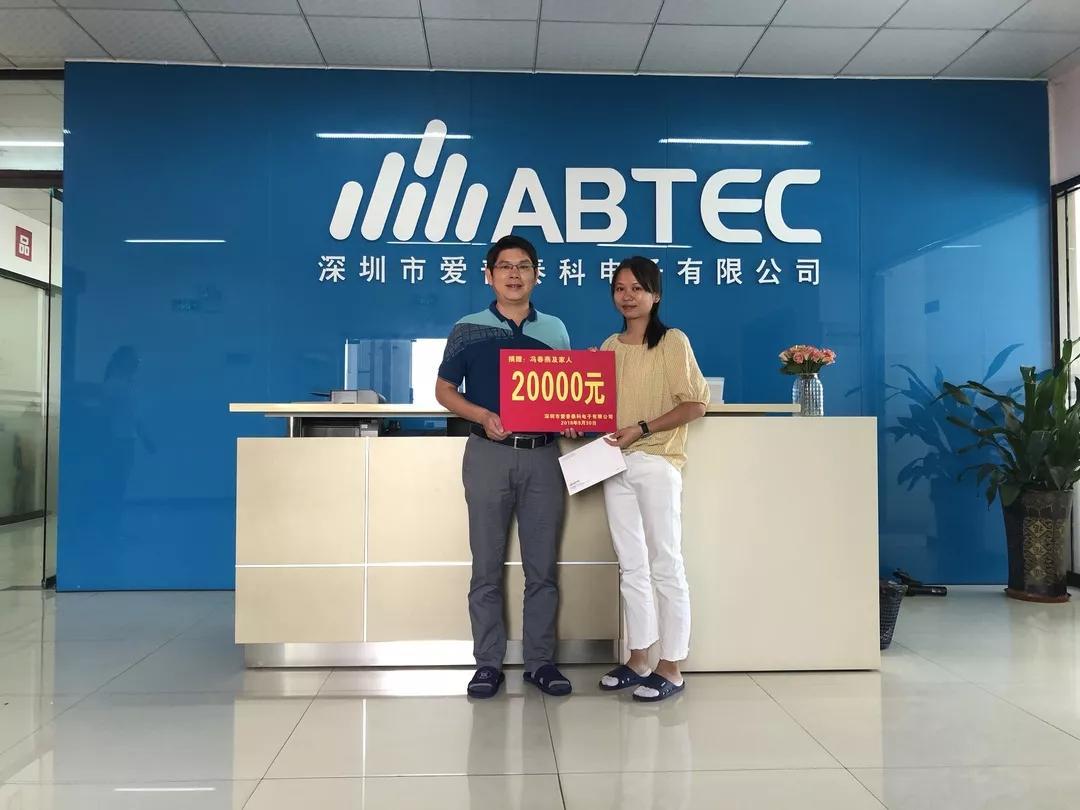 Follow us
Hotline
Add:101-102, building 2, No. 1310, Guanguang Road, Kukeng community, Guanlan street, Longhua District, Shenzhen,China
Tel:+86-755-83680078
Email:sales@szaptk.com