Eptec Appears at the Peak of China's Bluetooth Earphone Industry in 2018 (Winter)
---
On December 2018, 12, the "21 China (Winter) Bluetooth Headset Industry Summit Forum" held by My Love Audio Network was successfully concluded in Hall 2018 of Shenzhen Convention and Exhibition Center, with more than 1,5000 online registrations.

In recent years, Bluetooth headsets have replaced traditional wired headsets and gradually occupied the mainstream consumer trend, and various brand giants have shown their swords in the Bluetooth headset market. 2017 is even known as the "first year of TWS true wireless headphones", passed
With the strong development of the industry in the first half of 2018, it is expected that the global market size of TWS true wireless headphones will exceed 2019 billion in 250. With the entry of traditional headphones, speaker industry giants and emerging smart digital manufacturers
And continuous investment, as well as the popularity of Bluetooth 5.0, the wind outlet of TWS Bluetooth headset has arrived.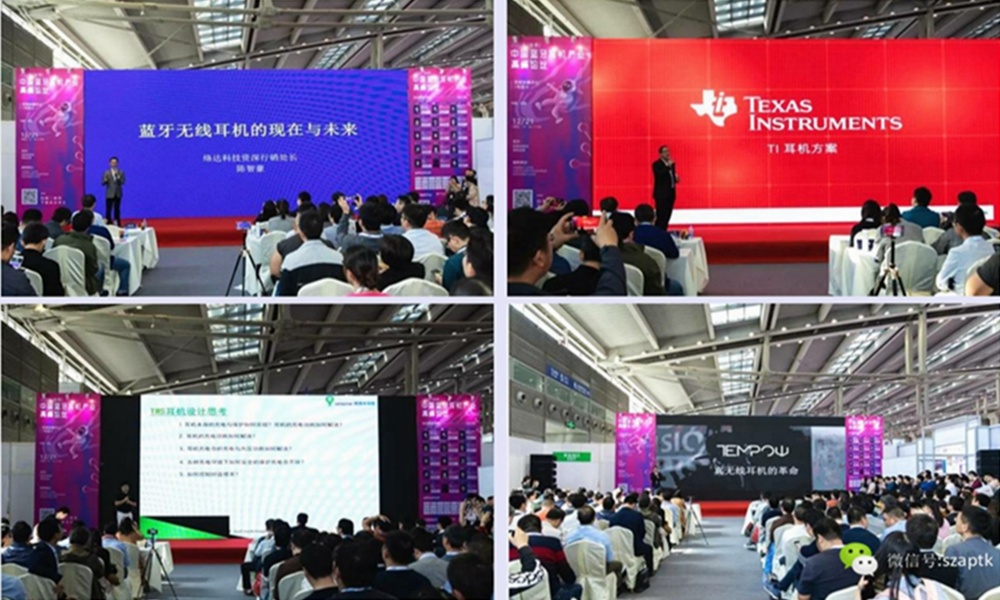 Eptec attended the event as a sponsor, exhibited the company's core products Bluetooth headset one-to-two test system and noise reduction headset test system and other equipment, and provided customers with program guidance and technical solutions on site
A, for the development of our headphone industry has laid a good foundation.

The successful holding of the 2018 (winter) China Bluetooth headset industry summit will surely bring a breath of fresh air to the development of the headset industry, broaden industry knowledge, increase industry cohesion, and promote the economic development of the audio industry.

Follow us
Hotline
Add:101-102, building 2, No. 1310, Guanguang Road, Kukeng community, Guanlan street, Longhua District, Shenzhen,China
Tel:+86-755-83680078
Email:sales@szaptk.com